Welcome to Our First Newsletter
Our Story So Far
After making the very tough decision to move from and sell our long-standing much-loved home in Monk Bretton due to the continued growing unaffordable building maintenance bills, we moved into Priory Campus which unfortunately didn't prove to be an ideal location for our club and members, and so began the long difficult search for our forever home.
The search proved to be more of a challenge than first anticipated trying to marry up an ideal location, the perfect property and affordability becoming a very distant dream as we prepared to move out of Priory Campus in December 2017.
Fortunately the love for our club stretches well beyond the four walls we work in with the most amazing news coming, in the form of a phone call from our Patron with the news that he and his wonderful family had found an amazing building in a great location and they were in the process of purchasing it with the vision of it providing a home for Local Mencap Barnsley………….Compass House………..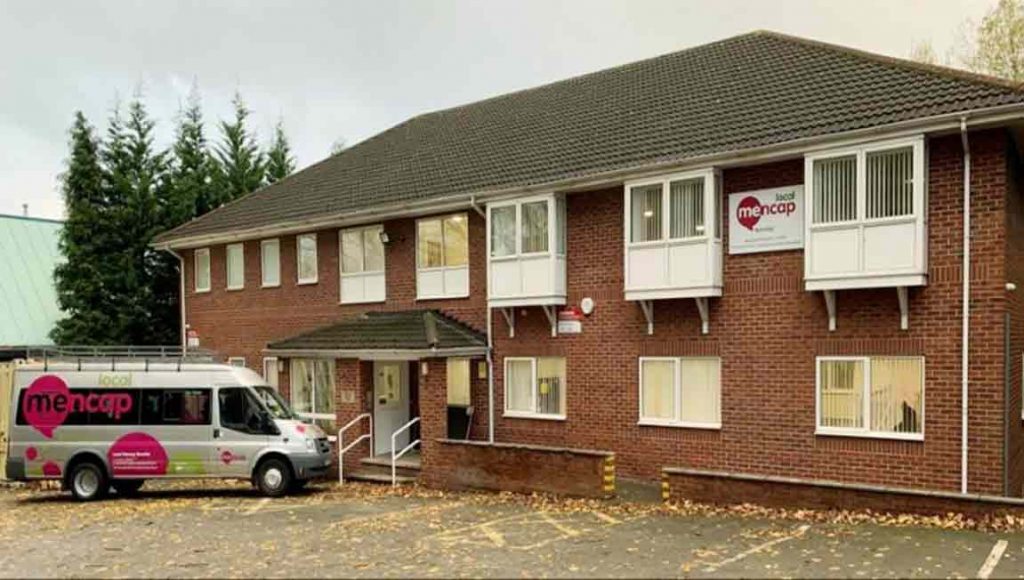 With excitement growing at the club as the news spread, we had a wonderful new home to move into, the disappointing news of a flood hit us all hard, leaving Compass House needing an unspeakable amount of work to bring it back up to a usable state.
With this news the kindness and generosity of the wonderful family who started us out on this journey moving closer to our new home, didn't stop they dug deeper still and enrolled the help and support of local companies and tradesmen to aid in the renovation of Compass House. As a club we cannot thank everyone involved enough for all their hard work and dedication in turning the building round making it the amazing dream come true that it has become, and most of all our beloved Patron and his family for making a Dream Home for Local Mencap Barnsley an actual Dream come true THANK YOU.
Keeping The Club Running
The last twelve months have proved to be extremely difficult, testing, tiring along with exciting. We have had to pack up the entire club and move into storage a challenge in its self with over fifty year's worth of history to sort through. Find new temporary suitable locations of all our activities, run the club from a temporary office space kindly provided by Bartec Auto ID ltd, Keep all the activities running as smoothly as possible with as little disruption as possible none of which could have happened without the hard work and dedication of the amazing team of wonderful volunteers who are at the heart of our club…….. THANK YOU!!!!!!!!!!!!!!
The Future
After opening our doors on December 3rd, 2018 and welcoming everyone in we hope your as much in love with our new home as we are.
In the past we have had a club membership, which has held benefits as part of being a club member.
This scheme proved to be extremely popular so the decision to bring back the annual membership scheme has been made. Our membership fee is £25.00 annually, as a member you will enjoy great benefits such as reduced activity fees, priority opportunity to book onto trips and holidays again at a reduced rate, regular newsletters, lanyard with electronic photo Id swipe card which will also allow you to gain access to the building. The membership will run annually from January 1st to December 31st. The scheme will commence on January 1st, 2019 if you would like to join the membership please find attached an application form if you require any additional forms please call into reception or alternatively, we can email one out.
Coming in January Care2Dance a wonderful dance class with Emma Glen for all ages and abilities on Wednesday evenings and Fun Fitness with Joanne Robinson a great keep fit class for all ages and abilities being held on Thursday's mornings. All our wonderful activities will be undergoing a face lift bringing them more up to date and offering more varied opportunities and variance, offering more value for money. Please keep an eye on our Facebook page and website for updates on what's coming and what's new.
As of the first of January, all our activities will be held in our new home at Compass House and we will be introducing a new pricing structure for all our activities which will be reflective of all the above (the new up to date activities, the amazing second to non-facilities). The price list attached shows the new prices in two lists one is for the benefit of our members to enjoy a reduced rate the second is for all non-members.
Volunteer Opportunities
With a bright amazing future ahead of the club we with a whole host of new activities coming your way will have a whole lot of new exciting opportunities for volunteers. As the club expands, we will be recruiting volunteers. If you think you have what it takes or know someone who has what it takes to become a supportive, energetic, full of enthusiasm and new ideas volunteer and would like to join our team then please get in touch and ask for an application form
We look forward to seeing everyone for an amazing 2019 in our new home Compass House.
Merry Christmas and Happy New Year to you all from all the Staff and Volunteers at Local Mencap Barnsley.